It's not been all quiet on the home front this week.
I came up with a lovely cold for the weekend, Junior decided that school was for losers, I found out that he's also been hobbiting at school (having second breakfast), and I've fallen behind in laundry and my Bathroom didn't get a Monday scrub because I was a miserable snot factory, and let's face it, I had "The Dumb" which I get with every cold.
Okay, we know the rule, right? Don't post a problem unless you have a fix.
Um. Right.
Well, the cold thing fixed itself, thanks to my mighty immune system, Junior will be getting a parent conference AND I'm no longer going to be making him a fancy breakfast. As for the rest, well, as they said in the Greatest Generation: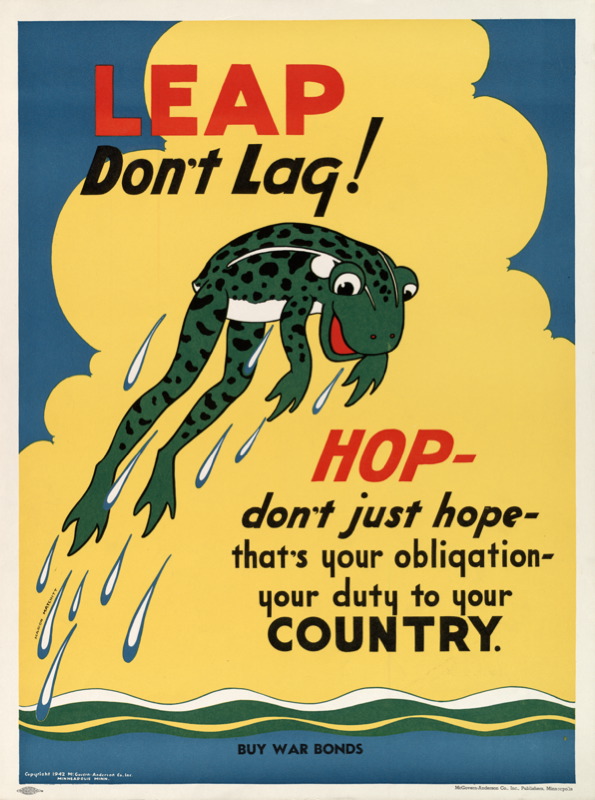 I see "Laq" instead of "Lag" most of the time I look at it.
Well, I'm not buying war bonds, but there you go. I bought a waffle iron to make his waffles at home. I suppose there's nothing to stop me from making waffles at home for fun. I've got to scour a bit for some good recipes, as the Betty Crocker cook book I have is just a tad ration unfriendly, not that we've restricted ourselves, but now most of the non-rationed stuff just seems so... wasteful!
Oh sure, I can lay down and let the stress take over. I could give all this up and get back to my squashy life of watching Day Time TV and goofing off on the couch, but that's not a stop on this road to being a better housewyf.
Speaking of housewyf, I have been asked for a more on why I use the "y" and how it differs from the "i" that I use in the Tuesday posts. Well, my thoughts on the wife is that she sees herself as subjugated beneath a man, a servant to her family and nothing more. This is the modern view of the Suzie Homemaker type. I see a wife as what everyone wants to see, but no one wants to be. On the contrary, a wyf (we pronounce it as "wiff" in the Lowe Berth) is the center of the household. While the husband may win the bread, it is the woman that holds the center of his universe together. I've seen others expecting me to post the Meme poster, the one that was never used, but I find this one, that WAS used, is far more the definition of a wyf than the other one.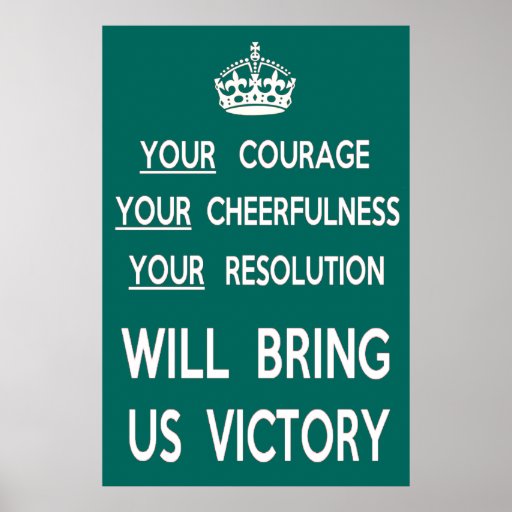 I'm not weak or subjugated or even submitted to my husband, and for those amazing working wyfs, you know that you're coming home to your kingdom and those within had better be prepared to obey. I'm not a great Matriarch, but give me time... give me time.....
I apologize in advance for the rambling nature of tonight's post. I'm still not fully back in control of my cognitive functions. I promise you a good FotHF for you cooks out there, and if there's something that you think needs addressing, let me know, as I'm still new to the blogging thing, and I'm still starting on my Home Front journey myself.
ETA: Here's a Ration friendly Wartime Rice Waffle recipe. I'm intrigued to try it.
Rice Griddle Cakes

1 1/2 cups cold boiled rice 4 teaspoons Royal Baking Powder
1 egg                          1/2 teaspoon salt
1/2 cup flour                  1 cup milk

Press rice through sieve and add well beaten yolk of egg, and flour, baking powder and salt
which have been sifted together. Mix well and add milk which has been scalded and cooled. Beat
thoroughly. Add stiffly beaten white of egg and bake on hot griddle or in waffle iron.