I've tried and failed a couple of times since January to start blogging again. Unfortunately, it's been countered by a few things going on from a sort of general malaise to what might be latent nesting, to just chasing after a now nine month old baby.
I wrote a whole... word...... zzzzzzzzz.......
On top of everything, Mr. Smith's scooter threw a rod, or a bearing, or a camshaft--well, something technical and machine-sounding, so it's not working at the moment. This means that he has to take the truck to work, and that makes my very small world seem a little smaller.
I can see my house from... everywhere.
In other news, the world of "breathing" continues. Twice daily, I breathe in a powdery substance that tastes like dry spaghetti, and it keeps my lungs in the working order they never really were. I may never run a five minute mile, but at least I can walk a 35 minute mile without coughing up a malfunctioning lung.
I blame the groundhog.
And finally the Home Front. As mentioned at the top, I've been doing some latent nesting. I've organized drawers, arranged sweaters in the closet, and even handled a couple of the bills that were once in the flower and now in the filing cabinet. Of course the entryway I spent HOURS organizing is a wreck again, but I'll fix it again, and above all, the kitchen? It's not just clean, it's SANITARY! I mean it may not be spotless, strictly speaking, but it's clean enough to cook out of, most of the dishes are done, and the ants are forced to go for the borax trap rather than food.
You know where this is going.
In addition, my amazing sister and I have been looking at food preservation, solar power, and other things that are becoming associated with "doomsday preppers." I started this blog because I wanted to move my family to a simpler life. So far I've botched that. What I
have
done is start to cook more, and try to rely less on the modern, imported, brand new, and all that. We only have one television, and no cable. We have game systems, more computers than I can count, and high speed wifi, but we come to the table for a homemade, whole food meal. I still need to get into making after school snacks and after dinner treats. That's a lot of cooking though, so I may need to come up with a different solution, and this different solution might involve the freezer.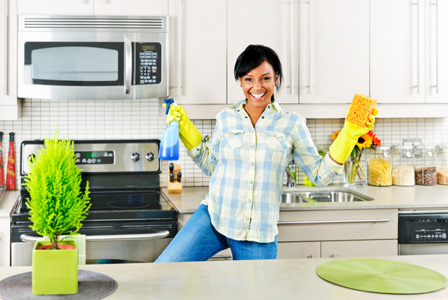 It may be clean, but I'd like to leave the kitchen occasionally.
However, I am doing one thing that is not on the ration list, strictly speaking, though without cooking lots of cakes, it might be. You see, in the interests of tradition, Friday has become "Treat Friday," where we go and get a treat to celebrate the end of another week--just an Icee and a candy bar at the Pilot station--and Saturday night has become "Pizza Saturday" where we watch Super Sci-fi Saturday night on MeTV and have pizza and sodas. Friday morning, since the boys were gone ALSO became "Coffee and Doughnut" Friday. Well, a very sneaky Mr. Sm--er, Mr. Santa--brought me a new George Foreman grill with changeable plates. It came with new ceramic grill plates, and the thing I wanted most, WAFFLE plates! I read and actually STUDIED how to make the perfect waffles, adapted a recipe I already had, and so Saturday mornings, I make waffles.
You'd think I'd get tired of waffles on Saturday mornings?
Uncle Sam needs waffles!